BSLBATT Lithium RV Batteries are a game-changer for the RV world!
BSLBATT Lithium RV Batteries wants to provide you the ideal experience for your RV trips. RVers have long waited for a better battery solution to get rid of their "battery anxiety". Not only will our products help you have physical and mental ease, but it will allow you to go boondocking comfortably if you wish. Our team of battery experts is familiar with most of the existing components on your RV regardless if it's a Class A, Class C, or B van.
Do you have a travel trailer or cab-over camper? Don't worry. We are experts in those types of RV's as well. We offer three different 12-volt lithium deep cycle models with solutions that will drop into any size travel trailer or motorized RV. We have an LFP drop-in replacements for group 27, 31, and GC2 lead-acid batteries.
The lithium battery factory BSLBATT® 12V offers high-level safety through the use of rhombus cells in Lithium Phosphate technology (LiFePO4 or LFP).
Thanks to its technology, the BSLBATT® 12V Lithium RV Batteries can be installed in any position (vertically, lying on the side or head down).
The electrical parameters of the BSLBATT® 12V Lithium RV Batteries are compatible in all respects with those of an AGM lead battery of 12V. In the vast majority of cases, the charging system can be kept the same and no additional accessories are required to perform the replacement.
The products BSLBATT® are light, compact, efficient, and can be used for all types of uses and applications. BSLBATT® are designed to drop-in replacement of old generation batteries (Lead VRLA, AGM or OPZ batteries) in 12V, that is low performance and harmful to the environment (use of heavy metals and acid electrolytes).
---
■ KEY FEATURES
● Extremely long cycle life: the capacity is over 80% after 1C charge and discharges under 100% DOD condition for 3500 cycles, design life up to 15 years
● Cost-effective: thanks to very high discharge voltage platform (above 12 volts) and stable discharge curve, our LiFePO4 battery pack 12.8V/90Ah≈lead-acid 12V/150Ah battery, vary base on different load, it's especially favorable to the high voltage cutoff application.
● Water-resistant body: IP65 rated
● Ultra-Safe: the LiFePO4 battery pack has more thermal and chemical stability, is widely used on E-bus and backup storage battery system in telecom, also built-in a short circuit, over current, overcharge, over-discharge, and over-temperature protection.
● Also using UL94V-0 fire resistance material on the plastic case
● Environment friendly: no pollution or environmental hazard, mandatory recycling does not require.
● Very lightweight: only one-fourth of an equivalent capacity lead-acid battery.
● Extendible: easy to be extended in parallel or in series to get more capacity or higher voltage.
● Maintenance-free: no need to maintain the battery regularly.
● Compatibility: it can be easily connected with the same battery charger, inverter, or electric appliance like a regular 12-volt lead-acid battery since they have very similar voltage and same terminals.
---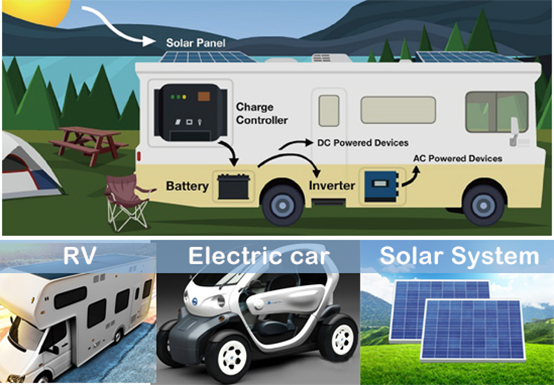 ---
FEATURES:
● Drop-in replacement for lead-acid batteries – and more bang for your buck
● Maintenance-free, modular, and lightweight
● Holds a charge for up to 1 year without a load, and no need for a trickle charger – great for unattended storage
● Longer life compare to lead-acid battery
● Up to 60% weight saving
● 100% usable capacity
● More energy with 1/3 smaller size
● Less than 3% self discharging
● Built-in safety protection
● Zero maintenance
● Easy installation
● Eco-friendly
● Quality guaranteed
● Protections: high/low voltage; short circuit; high/low temperature
● Designed and assembled in Shenzhen, China
● 3 Year Warranty
SPECIFICATIONS:
Items

Parameter

Battery Type

LiFePO4

Nominal Voltage

12.8V

Nominal Capacity

90Ah

Energy

1152 WH

Dimensions (L x W x H)

262*167*212MM

Weight

12.8KG

Case Material

ABS/Iron case

Certifications

CE/ISO/UN38.3/MSDS

Efficiency

99%

Self Discharge

<1% per Month

Series & Parallel Application

max. 4 series or 4 parallel connected application

Peak Discharge Current

180 A

Peak Discharge Current

90 A

Operation Temperature Range

-20~60℃

The voltage at end of Discharge

8-11.2 V

Working Voltage

10-13.8V

Discharge Temperature

-4 to 140 ºF (-20 to 60 ºC)

Charge Temperature

32 to 113 ºF (0 to 45 ºC)

Storage Temperature

23 to 95 ºF (-5 to 35 ºC)

Cycle Life

> 3500 cycles

Self-Discharge Rate

Residual capacity: ≤3%/month; ≤15%/years

Reversible capacity: ≤1.5%/month; ≤8%/years

Storage Temperature & Humidity Range

Less than 1 month: -20℃~35℃, 45%RH~75%RH

Less than 3 months: -10℃~35℃, 45%RH~75%RH

Recommended storage environment: 15℃~35℃,45%RH~75%RH
---
Battery Management System:
The BMS has all functions which are:
● Overcharge detection function 
● Over-discharge detection function
● High Temperature
● Short detection function 
● Thermal Shock
● No Fires
● No Explosions 
● Over-current detection function
● The BMS is designed for 4 series lithium battery
Applications:
| | | |
| --- | --- | --- |
| Mining | Lift Trucks | Remote Power |
| UPS | Military | Utility batteries |
| Solar | Industrial | Telecom |
| Marine | RV | |
Safety:
BSLBATT® batteries are based on Lithium-Ion Battery Pack technology (LiFePO4). This is the safest Lithium technology available today. On top of that our bespoke casing and electronics further increase safety and durability. 
Primary Competitive Advantages:
Origin Guarantee/Warranty Price Product Features Product Performance Prompt Delivery Quality Approvals Reputation Service Small Orders Accepted
INTERNAL STRUCTURE:
BSLBATT caring every detail of the lithium battery pack to assure you get the safest and durable battery using experience:
Main Export Markets:
Asia/Australasia Central/South America/Eastern Europe/Mid East/Africa North America/Western Europe
Whether you are ready to order or just want a price quote we will do our best to assist you. Please fill in the form below with your contact info, or send your inquiry to [email protected], we will get back to you as soon as possible.